 Mosquito Pest Control in Phoenix, Arizona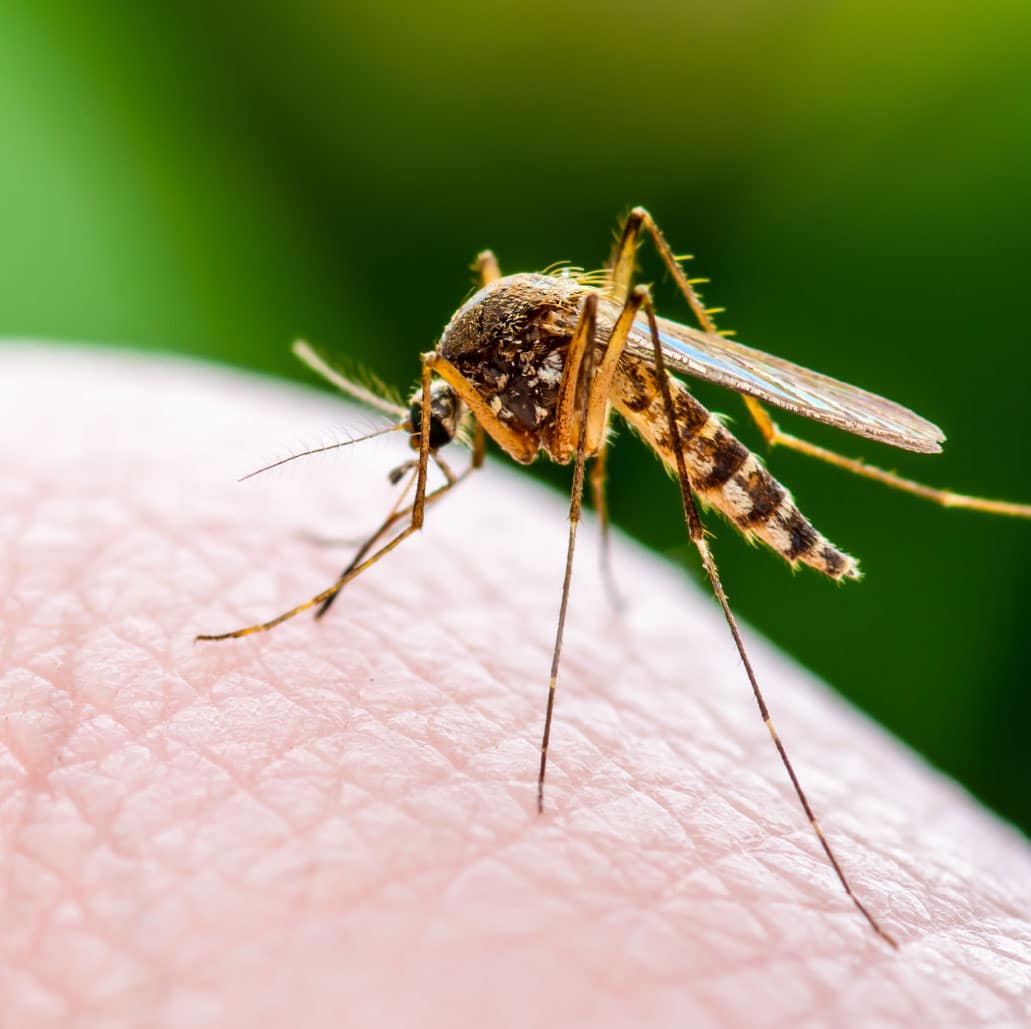 Mosquito Activity in our Area
Even in relatively dry states like Arizona, irrigation systems and surrounding lakes, as well as stagnant puddles, ponds, and pools create breeding grounds for mosquitoes.
Of the 176 species of mosquitoes in the United States, the following are found in Arizona: Asian Tiger Mosquito, Western Encephalitis Mosquito, Southern House Mosquito, Dark Rice Field Mosquito, Yellow Fever Mosquito, Western Malaria Mosquito, and Inland Floodwater Mosquito
Are Mosquitoes Harmful?
Most of us are familiar with the annoying itch caused by a mosquito bite. But in some cases, these bites are responsible for spreading deadly diseases, such as the West Nile virus, the Zika virus, malaria, and St. Louis Encephalitis. That's all the more reason to keep these little pests at bay.
What's Attracting Mosquitoes Around Your Home?
Female mosquitoes lay their eggs in stagnant water. Anything with even a small amount of standing water like tires, buckets, and birdbaths, provides the right breeding habitat for mosquitoes.
Mosquitoes seek shelter wherever they can find it. Yard debris makes a good hiding spot for them. They rest underneath piles of leaves and grass clippings, and in standing grass and shrubs.
Water features and irrigation leaks are a mosquito's dream. Not only do they provide standing water, but they provide a place where mosquitoes can lay their eggs and larvae can develop.
Ways to Fight the Scourge of Mosquitoes
Dump all standing water and prevent it from pooling again by keeping garbage cans tightly sealed, unclogging gutters, and other measures.
Maintain pools and water features.
Repair dripping outdoor faucets or irrigation leaks.
Keep grasses cut and shrubs trimmed.
Clear debris, especially wet vegetation.
We Can Help You!
Of course, Insectek can be part of the solution, too. We're your source for effective and environmentally friendly pest control. And as the top-rated pest control company in the Phoenix area, we offer solutions tailored to fit your needs and keep your home free of all kinds of pests, including mosquitoes. Contact us for more information.
Serving Our Community and Beyond
In many parts of the world, not everyone can afford pest control services. That's why we at Insectek donate a portion of our profits to Malaria No More (MNM), a nonprofit organization that aims to protect people from potentially deadly malaria.
"Thorough and professional…would definitely recommend this company! Setting an appointment was easy. Staff was friendly and knowledgeable. They took the time to track the entry point for the ants and I have not seen any since."
Stacey P.
Phoenix, Az
"Bought a new home and needed pest control ASAP …called around and even scheduled an appointment with another company.Professionalism, friendly, and knowledge here was the best, plus competitive pricing to boot!"
Jessica O.
Peoria, AZ
"Fast, friendly service — excellent prices — and they completely customized my pest control package to fit my needs. Made dealing with an icky insect problem as painless as it gets!"
Elizabeth G.
Avondale, AZ

See Why We're the Highest Rated Business in Phoenix
Though Phoenix may be inhabited with pests, your home and business don't need to be. We are proudly serving the Metropolitan Phoenix, Scottsdale, Glendale, Mesa, Tempe, Chandler, and Gilbert areas, and are always looking to help keep your domains pest-free. Whether you're looking to keep pests at bay or are concerned that pests may have already found their way into your home, allow the experts at Insectek to help.